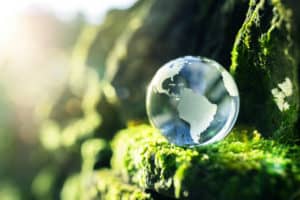 Deutsche Börse has completed its acquisition of environmental, social, and corporate governance (ESG) data and research firm Institutional Shareholder Services (ISS).
The European exchange operator has acquired a majority share of 81% in ISS, which was valued at €1.9 billion in November, while Genstar Capital and current management at ISS will continue to hold a 19% stake in the firm.
Deutsche Börse confirmed in November that it would be acquiring the firm and financing the transaction with around €1 billion of debt and the rest in cash.
The acquisition of ISS, which offers governance and ESG data and research to more than 4,000 clients, will greatly expand Deutsche Börse's ESG offering.
"The quality, precision and breadth of ISS' data and research is unique in the market. Especially the company's ESG expertise and data capabilities are highly complementary to Deutsche Börse's businesses along the entire value chain," said Stephan Leithner, member of the executive board of Deutsche Börse AG, responsible for the Group's pre- & post-trading businesses.
"This acquisition therefore is a logical step in our ESG growth strategy, adding an important piece to the puzzle to become one of the world's leading market infrastructure players on this critical development."
ISS will continue to operate with editorial independence in its data and research, with chief executive, Gary Retelny, who co-invested in the transaction, leading the business going forward.
"We are pleased to be joining the Deutsche Börse group of companies and look forward to working with our new colleagues in furtherance of our long-standing mission to empower investors and companies to build for long-term and sustainable growth," said Retelny.
"ISS will continue to deliver the same independent and high-quality research, ratings, and other offerings our clients have come to expect, and we will continue to invest and innovate to ensure they receive next-generation solutions."
This is the second major acquisition by Deutsche Börse in the last year after it acquired a majority stake in Quantitative Brokers in September to increase its focus on the buy-side.