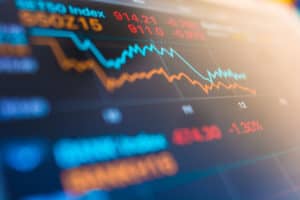 US derivatives exchange CME Group reached new record volumes for ultra 10-year note futures and 30-year bond futures on 23 February as the market looked to mitigate risk.
The exchanged recorded 1.7 million ultra 10-year note futures contracts on 23 February, up from the previous record of 1.5 million set on 25 February last year.
CME also saw record volumes for 30-year bond futures contracts on 23 February, reaching 1.8 million and surpassing the previous record of 1.7 million also set on 25 February last year.
Ultra 10-year note futures also reached open interest record volumes in February, hitting 1.4 million contracts on 22 February.
"CME Group is the destination for interest rate and treasury market risk management, as global clients look to manage continued uncertainty across the U.S. and global economies," said Agha Mirza, managing director and global head of interest rate and OTC Products at CME Group.
"During the month of February, we have seen strong trading volume and record open interest across a number of products in response to rapidly increasing US Treasury market volatility as yields in some tenors have reached 12-month highs. We continue to focus on providing our global client base with the tools they need to mitigate risk going forward."
CME Group also reached record volumes during February of last year, recording an average daily volume of 30.1 million contracts, with several new highs seen across its business offerings.
The US derivatives exchange operator said the new record was up 58% from February 2019, with total volume surpassing 25 million contracts for seven consecutive trading days over the period.