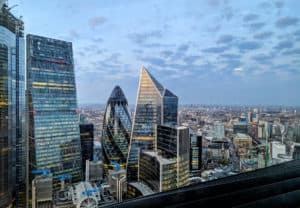 Financial Conduct Authority (FCA) chief executive, Nikhil Rathi, has appointed a new director of markets, Sarah Pritchard, among several other senior new hires.
Sarah Pritchard joins the FCA as executive director of markets from the National Crime Agency (NCA) where she served for five years, most recently as the director of the National Economic Crime Centre (NECC) for the last two years.
Prior to joining the NCA, Pritchard served at investment bank HSBC for two years as global head of anti-bribery and corruption, and global head of reputational risk and client selection.
In her new role, she will be responsible for the delivery of the UK watchdog's statutory market integrity objective in the combined supervision, policy, and competition division.
The appointment of Pritchard comes as part of a series of leadership changes made by new chief executive Rathi in a bid to drive the FCA's transformation programme and become a "data-led regulator".
Stephanie Cohen has been appointed chief operating officer (COO), Jessica Rusu, the watchdog's first chief data information and intelligence officer (CDIIO), and Emily Sheppard has joined in a newly created role as executive director of authorisations.
"I am delighted to be welcoming Stephanie, Jessica, Sarah, and Emily into the FCA to be part of our executive leadership team. They bring with them a deep understanding of the consumers we seek to protect, the markets we oversee, and all have track records for operational excellence," said Rathi.
"As we continue transforming the FCA – building a data-led regulator – their global experience and leadership, drawn from a variety of backgrounds, will be vital in ensuring we can act more quickly to reduce harm to consumers and ensure market integrity."
Rathi was appointed chief executive officer of the FCA in June last year following former chief executive Andrew Bailey's decision to take up the role of governor of the Bank of England.
He joined the FCA after six years with the London Stock Exchange (LSE) as director of international development, chief of staff, and finally CEO of the exchange business.