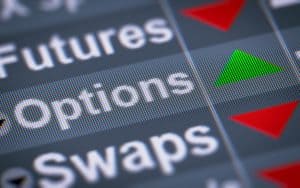 CME Group has revealed it saw a record average daily volume of 30.1 million contracts last month, with several new highs seen across its business. 
The US derivatives exchange operator said the new record was up 58% from February the year prior, with total volume surpassing 25 million contracts for seven consecutive trading days over the period.
Interest rate and equity index average daily volume surged 55% and 133% respectively during the month compared to last year, while foreign exchange trading was up 35%.
International average daily volume also rose 72% year-on-year to 8.1 million contracts, as activity in EMEA and APAC hit new records of 6.1 million contracts and 1.8 million contracts respectively.
In January, India's National Stock Exchange surpassed CME Group to become the largest derivatives exchange globally by trading volume, according to statistics from FIA. Last year was a record year of activity, as trading in global exchange-traded derivatives markets surged 13.7% to a record 34.47 billion contracts.
At the same time, CME Group's fixed income and FX trading platforms also reported growth in February this year. BrokerTec US treasury and EBS spot FX average daily notional values both increased 22% from last year to $190 billion and $90 billion.
The derivatives exchange operator recently confirmed earlier this year that it is on track with plans to migrate EBS and BrokerTec to the Globex platform. CME said during its fourth quarter 2019 earnings call the BrokerTec migration would be completed by the end of this year.