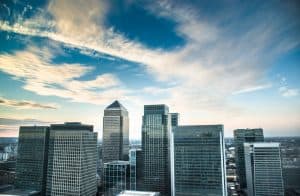 London-based boutique asset manager Genesis Investment Management has outsourced its execution to Northern Trust, both institutions have confirmed.
Under the agreement, head of trading at Genesis, Neil Dacey, has taken up a senior role on Northern Trust's trading desk to lead emerging markets execution. The partnership began earlier this week on 2 March.
"The growing partnership with Northern Trust provides Genesis with the benefits of global expertise, scale and liquidity," said Jens Moller-Butcher, COO at Genesis. "By extending our existing relationship with Northern Trust we allow our business to benefit from rapidly evolving trading technology and regulatory environment."
Genesis will use Northern Trust's outsourced trading service, known as Integrated Trading Solutions (ITS), for execution as part of a 12-month phased transition. The asset manager already uses Northern Trust as its custodian and fund administrator for its US unregistered funds.
Northern Trust expanded into front-office outsourcing in October 2018 with the ITS division, which combines its equities and fixed income trading capabilities with access to global markets, trading venues and liquidity.
Asset managers are increasingly turning to outsourced trading services in a bid to cut costs. Providers of outsourced trading say that now, even larger asset managers are turning to them for assistance in navigating the new European trading landscape, as well as a managing costs and market access.
It was revealed late last year that Ardevora Asset Management decided to shut its internal trading desk and outsource execution to Northern Trust, which acts as custodian for the investment firm, to reduce its costs.  
"We are excited to partner with Genesis to support their commitment to delivering trading expertise and operational alpha to their fund managers and investors, through high quality global trade execution in addition to regional trading coverage, oversight and governance," Guy Gibson, global head of institutional brokerage at Northern Trust Securities, added. "Adding Neil to our ITS business brings another layer of expertise and emerging markets trading experience to our team in London."