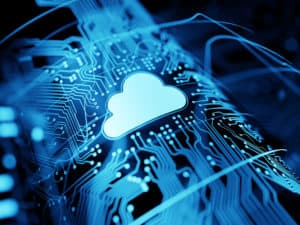 Deutsche Börse has entered into a strategic partnership with Google Cloud to enhance, economise and concentrate its cloud adoption.
As part of the agreement, Deutsche Börse will utilise Google Cloud as its preferred partner for cloud consumption for the next 10 years, alongside receiving help from the platform to enhance its cloud adoption and efficiency.
Google Cloud's infrastructure and data and analytics capabilities will be leveraged by Deutsche Börse to develop its digital securities platform D7, innovate its digital asset market operations, and enhance its data distribution and data use cases in the cloud.
"Innovation and technological advancements are at the core of Deutsche Börse Group's DNA," said Theodor Weimer, chief executive of Deutsche Börse.
"To trailblaze changing market environments and not only meet but anticipate customer demand, it is key to couple our financial services expertise with the technological prowess of a true market heavyweight. Our deep market infrastructure understanding, combined with Google Cloud's technology expertise and scale, will drive tangible success for our business and broader financial markets." 
The development of Deutsche Börse's digital securities services platform, D7, will be accelerated through the partnership. Google Cloud's scalable and secure infrastructure will underpin the D7 platform, with a data analytics layer powered by Google Cloud's BigQuery and Analytics Hub, as well as Google's data capabilities.
According to Deutsche Börse, its digital asset business will be innovated with an institutional-grade offering, including a digital assets business platform with a cloud-native market infrastructure, combining centralised and decentralised financial infrastructure to deliver crypto spot and derivatives products. These capabilities are expected to be expanded to additional asset classes over time.
A data mesh is also planned to be deployed by the two companies for Deutsche Börse's various data distribution and data use cases in the cloud. The new platforms will be underpinned by Google Cloud's infrastructure alongside its data and connectivity products.
Read more: LSEG to spend £2.3 billion on Microsoft cloud partnership as part of expansive 10-year deal with tech giant
"Exchanges sit at the epicenter of the financial ecosystem and have an increasingly important role to play to drive the future of market innovation and efficiencies," said Thomas Kurian, chief executive of Google Cloud.
"Our partnership with Deutsche Börse Group underscores the wide range of opportunities and benefits that secure and reliable cloud technology, data analytics, and AI can have for all market participants."