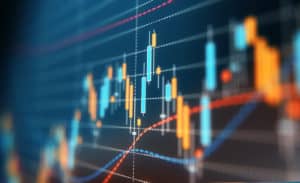 The London Stock Exchange Group has launched a landmark 10-year cloud partnership with Microsoft which will see it spend a minimum of £2.3 billion on upgrades including new data and analytics products and services.
As part of the deal the tech giant has also agreed to purchase a 4% stake in LSEG.
The exchange group's data platform and other key technology infrastructure will migrate to Microsoft Azure, which LSEG said would enhance its existing cloud migration strategy. Meanwhile, the UK infrastructure provider will use Azure Purview and Azure Synapse to create cloud-based data architecture that consolidates its datasets.
David Schwimmer, CEO of LSEG, said: "This strategic partnership is a significant milestone on LSEG's journey towards becoming the leading global financial markets infrastructure and data business, and will transform the experience for our customers.
"Bringing together our leading data sets, analytics, and global customer base with Microsoft's comprehensive and trusted cloud services and global reach creates attractive revenue growth opportunities for both companies.
Some of the new products the partnership will aim to develop include next-generation productivity, data and analytics and modelling solutions with Microsoft Azure, AI, and Microsoft Teams.
The extensive agreement will also see LSEG and Microsoft also explore the development of digital market infrastructure based on cloud technology.
Other aspects of the deal will see the two parties co-invest in the product development roadmap for the data platform, Workspace, by creating an all-in-one data, analytics, workflow, and collaboration solution.
The exchange said the deal built upon its continued Refinitiv migration that began at the completion of the acquisition in January 2021.
It is intended that Scott Guthrie, Microsoft's executive vice president, cloud and AI group, will be appointed as a non-executive director of LSEG in due course subject to receipt of appropriate approvals.
Satya Nadella, Chairman and CEO, Microsoft, said: "Advances in the cloud and AI will fundamentally transform how financial institutions research, interact, and transact across asset classes, and adapt to changing market conditions.
"Our partnership will bring together the industry leadership of the London Stock Exchange Group with the trust and breadth of the Microsoft Cloud — spanning Azure, AI, and Teams — to build next-generation services that will empower our customers to generate business insights, automate complex and time-consuming processes, and ultimately, do more with less."