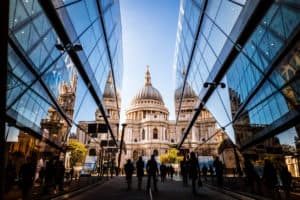 The UK's Chancellor of the Exchequer Jeremy Hunt has today, 9 December, announced a set of sweeping changes to the wholesale markets under a set of Edinburgh Reforms.
Among around 30 reforms designed to "turbocharge growth" in the UK, the HM Treasury has committed to delivering a regulatory regime by 2024 to support a consolidated tape and to removing "burdensome EU requirements related to reporting rules".
Today's proposals are intended to kickstart plans to publish a roadmap for repealing and reforming EU law using powers within the Financial Services Markets Bill and for bringing forward secondary legislation to implement Wholesale Markets Review reforms.
In a Wholesale Markets Review consultation paper released by HM Treasury on 1 March, HMT outlined its regulatory proposals post-Brexit. Among the changes proposed were allowing systematic internalisers to execute at the midpoint between the best bid and offer below Large in Scale (LiS), scrapping double volume caps (DVCs) and the share trading obligation (STO), and implementing one or more consolidated tapes "for any asset class and for either pre- and post-trade data, or both".
"The Edinburgh Reforms seize on our Brexit freedoms to deliver an agile and home-grown regulatory regime that works in the interest of British people and our businesses," said Hunt a statement on Friday.
The HMT's reforms also set out plans to establish an industry taskforce to examine the case for a transition to T+1 settlement, with initial findings to be published by December 2023. The announcement added that a full report and recommendations will be made by December 2024. The reforms also include plans for HMT to work with regulators and participants to bring forward a new type of wholesale market venue. The new venue would operate on an intermittent basis and act as a bridge between the public and private markets.
Elsewhere, the government has also confirmed that it will launch a review around the "provision of investment research in the UK, including the effects of the EU's Mifid unbundling rules, which aren't applied in leading markets such as the US".
"This is all too little, too late," said Substantive Research's chief executive officer Mike Carrodus. "The regulations drove asset managers to stop charging their research costs to their pension fund clients, and they can't go back to them now and say, 'actually, the UK government said it would be good if we could charge this all back to you, is that ok?!' This is especially true in a terrible year for investing for most firms."