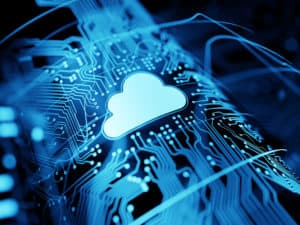 Deutsche Bank has entered a multi-year partnership with artificial intelligence technology provider NVIDIA to boost its ongoing cloud migration.
The bank said the combination of its financial industry services with NVIDIA's provision of AI and accelerated computing will "simplify and accelerate cloud migration decisions".
"AI, ML and data will be a game changer in banking, and our partnership with NVIDIA is further evidence that we are committed to redefining what is possible for our clients," said Christian Sewing, chief executive of Deutsche Bank.
The move follows a major cloud partnership agreed between the bank and Google at the end of 2020 to support its migration of its operations and services onto the cloud, including its Autobahn institutional electronic trading platform.
As part of Deutsche Bank's partnership with NVIDIA, the two firms are developing a range of applications including intelligent avatars, speech AI and fraud detection.
Using NVIDIA's AI Enterprise software, the two companies will also develop applications to improve risk management, increase efficiency and improve customer service.
"Accelerated computing and AI are at a tipping point, and we're bringing them to the world's enterprises through the cloud," said Jensen Huang, founder and chief executive of NVIDIA.
"Every aspect of future business will be supercharged with insight and intelligence running at the speed of light. Together with Deutsche Bank, we are modernising and reimagining the way financial services are operated and delivered."