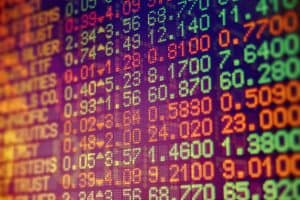 Deutsche Börse has partnered with institutional crypto market data provider Kaiko to expand its "market reach" in digital assets.
The pair will originally offer the exchange's clients access to real time crypto price feeds and historical tick by tick data via its market data + services' distribution network in the fourth quarter of this year with plans to roll out historical order book data for selected digital asset exchanges on a D+1 basis later in a second phase.
Kaiko will provide Deutsche Börse with data from all centralised (CeFi) and decentralised (DeFi) cryptocurrency exchanges.
The partnership comes at an increasingly bleak time for the cryptocurrency and digital asset markets. Bitcoin dropped to its lowest value since December 2020 earlier this week, falling 15% in 24 hours. So much so that cryptocurrency bank Celsius Network froze withdrawals amid "extreme" market conditions.
Institutional interest in digital assets has gradually increased, however, in particular at hedge funds and some major banks including Goldman Sachs which began trading its first ever Ethereum derivatives products last week.
"The crypto market faces high volatility and price fluctuations. Therefore, many of our clients have a high demand for consolidated data from centralised as well as decentralised exchanges to develop useful crypto investment strategies," said Alireza Dorfard, head of market data + services at Deutsche Börse.
"Our new offering fulfils this need, helps our clients gain a deeper understanding of the cryptocurrency market and allows them to analyse specific events. With Kaiko and its extensive catalogue of data types, we have found the right partner for this purpose."