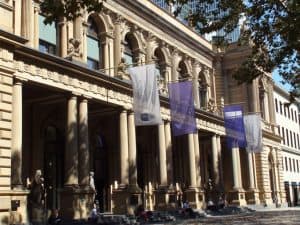 Deutsche Börse has gone live with a new service that allows for block trading outside of the order book through request for quote (RFQ) workflow on Xetra.
The German exchange group said that the service, known as Xetra EnLight, provides cleared and off-book trading in the cash market, enabling members to execute large-in-scale trades via RFQ in equities, exchange-traded funds (ETFs) and exchange-traded products (ETPs).
The central counterparty (CCP) clearing of transactions will reduce settlement and counterparty risks, according to Deutsche Börse, by adding settlement netting of on- and off-order book trades, failed trades management and client asset protection.
"Our new RFQ service complements our existing offering for block trading. The process is designed to achieve a high degree of automation, while at the same time reducing settlement and counterparty risks," said Michael Krogmann, management board member of the Frankfurt Stock Exchange. "Clients are able to use our new RFQ service out of the box without the need for additional connectivity."
Krogmann added that the Xetra EnLight RFQ block trading service already has support from several European market making firms, including Flow Traders, which commented that the Xetra EnLight service can offer significant benefits to the ETF market.
"As an international market maker, Flow Traders welcomes the opportunity for more buy-side participants to directly interact with its quotes," said Folkert Joling, chief technology officer at Flow Traders. "This new functionality combines the best of direct pricing and the CCP process in one of Europe's leading ETF markets."
European market makers Optiver, Susquehanna, Mediobanca and Oddo Seydler will also support the service, Deutsche Börse said, after trading using Xetra EnLight officially began this morning.