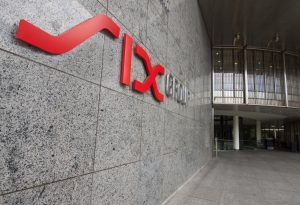 SIX Swiss Exchange has extended its list of trading members with the addition of institutional trading network Liquidnet.
Liquidnet's Europe subsidiary has become the second trading participant to join SIX Swiss Exchange so far this year, following Barclays Bank Ireland which became the first new trading participant 2019 in March.
The move follows the European Union's failed attempt at reaching a trading agreement with Switzerland after the country's equivalence permit expired on 30 June. Swiss regulators moved to ban exchanges trading Swiss equities within the EU this weekend, with major UK trading venues such as Turquoise, Aquis and Cboe Europe ending trading in Swiss shares.
Liquidnet will sit alongside 97 other participants trading on the exchange, using its technology and infrastructure. SIX Swiss Exchange provides liquidity in Swiss equities via its lit order book, as well as its equities dark pool, SwissAtMid.
Founded in 1999, Liquidnet's network has grown to include more than 1,000 institutional investors, spanning 46 markets across six continents and connecting brokers, investment banks, exchanges and alternative trading venues.
"We are very pleased to have Liquidnet Europe Limited on board with us and are happy to support them with our exceptional services," said Gregor Braun, head of sales for Switzerland and Europe in the business unit at SIX Securities and Exchanges.
The stock exchange added that new trading participants joining SIX can be onboarded within the space of four weeks via its onboarding procedure, which includes establishing trading infrastructure, connectivity and various testing.
In October, SIX Swiss Exchange decommissioned its SIX Swiss Exchange Liquidnet Service (SLS) dark pool for block liquidity launched in partnership with Liquidnet for the buy-side in 2011. Christian Reuss, head of sales and member of the management committee at SIX Securities & Exchanges, told The TRADE that the exchange operator had shifted focus towards the SwissAtMid order book.