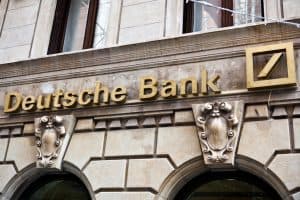 Deutsche Bank's asset management business has agreed to acquire a minority stake in a digital investment services provider based in Dubai, as it seeks to expand its outreach in the region.
DWS Group has entered into a binding agreement to purchase a 15% equity stake in NEO Technologies, which operates a platform-as-a-service model allowing institutions to introduce digital asset management solutions to clients.
NEO Technologies provides a white label, integrated front-, middle- and back-office platform specifically built for the Middle East and North Africa (MENA). DWS said that it will work alongside NEO Technologies to develop and expand digital asset management services in the region as part of the agreement.
"By investing into this platform, we further underline our growth commitment into digitisation and technology as communicated in the course of our initial public offering," said Thorsten Michalik, co-head of DWS' global coverage group, overseeing the €692 billion asset manager's distribution in Europe and Asia. "Neo Technologies enables DWS to obtain further presence in a region with high growth rates in asset management."
Terms of the deal were not disclosed, but the transaction is expected to close by the end of this year. DWS added that with an acceleration of digitisation, regulatory oversight and shifting client demographics in the MENA investment management industry, firms will require modern technology services.
"Technology has greatly evolved investment management and redefined client engagement over the past few years" Fahad Albader, CEO and founder of Neo Technologies, commented. "In the near future, platforms with specialised multi-tenant service providers will herald a new era of solutions for the financial services industry."
Last month, Deutsche Bank confirmed that it has appointed a new chief executive of its asset management business as Nicolas Moreau prepares to step down by the end of this year.
Moreau will be replaced by Asoka Woehrmann, although gave no further explanation as to the reasons behind Moreau's departure. Woehrmann is currently head of private clients business for Deutsche Bank's Private & Commercial Bank in Germany.