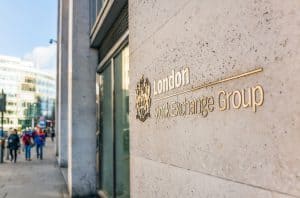 European exchange operators Cboe and the London Stock Exchange Group (LSEG) both saw a record volume of block trading activity last month, as the industry continues to adapt to MiFID II.
Cboe Global Markets said that its block trading platform, Cboe LIS, set a new monthly record with average daily notional value traded of €348 million, up 27.7% from its previous record set in July this year.
The exchange added that total notional value traded on the platform reached a record €8 billion for large in scale (LIS) activity only in October, and Cboe LIS accounted for 22% of the block trading activity that took place on non-displayed venues throughout last month, according to data from big xyt.
"October was an exceptional month for Cboe LIS, which continued to be the fastest growing block trading platform in Europe," Mark Hemsley, president of Cboe Europe, commented. "We have received positive feedback from both buy-side and sell-side firms who appreciate the diversified order flow, information leakage protection and seamless and easy to use nature of the platform."
Similarly, the LSEG's block trading platform, known as Turquoise Plato Block Discovery, also saw a new monthly record in October of €9.68 billion traded on the platform throughout the month, for both LIS and sub-LIS activity. For LIS activity only, Turquoise Plato Block Discovery traded €6.45 billion in October. 
"Turquoise Plato Block Discovery continues to see significant growth with record values traded on the platform during October at almost €10 billion," said Robert Barnes, CEO of Turquoise. "Both buy- and sell-side participants are adapting to the new MiFID II environment and we are working in partnership with them to help improve overall quality of execution across European equity markets."
MiFID II's double volume caps (DVCs), which limits transactions that can be executed under waivers at 4% at a trading venue level and 8% for all EU trading venues, has seen the number of orders executed above the LIS threshold has increase significantly.
LIS trading under MiFID II also benefits from waivers enabling participants to negotiate trades without pre-trade transparency. Ahead of the implementation of MiFID II, major European exchange operators including Cboe, LSEG and Euronext, launched block trading platforms to meet the demand for LIS services.
For the week ending 12 October, statistics from Fidessa also revealed that a new record was set for value traded in blocks on all venues in Europe of €8.1 billion, beating the previous record set in May of €7.3 billion.
A record number of 7,063 block trades were also executed across all venue during that week, with Liquidnet seeing the highest amount of block trades, closely followed by the ITG POSIT and Turquoise Plato platforms.