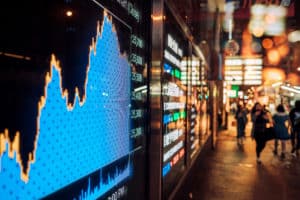 The Dhaka Stock Exchange has extended its technology partnership with Nasdaq to support its expansion into new market areas.
As part of the new partnership, an agreement has been reached to upgrade Nasdaq's X-stream INET technology. The Dhaka Stock Exchange (DSE) said this was to accommodate increased trading activity on its platforms and "facilitate the next stage of its expansion".
The DSE launched a new Alternative Trading Board (ATB) last year alongside a new SME market. It claims to now have over 300 brokering intermediaries active on its platforms that process around 400,000 equity trades per day.
 "By leveraging Nasdaq´s robust and flexible technology solutions, DSE will be able to continue growing its financial footprint in South Asia while ensuring investor protection, access to capital for companies in the region as well as exciting opportunities for both local and global investors," said Virginie Barbot, managing director for marketplace technology, Southeast Asia and Pacific at Nasdaq.
"We look forward to taking this next step in our joint journey in building a world-class financial market that will continue to benefit the region, the Bangladeshi economy and global financial markets."
The extended partnership follows news in August last year that Nasdaq had entered into a technology agreement with Brazil-based cryptocurrency exchange Digitra.com to provide institutional investors worldwide with the ability to trade on its platform.