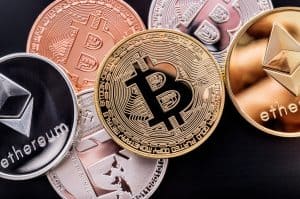 Nasdaq has entered into a technology agreement with Brazil-based cryptocurrency exchange Digitra.com to provide institutional investors worldwide with the ability to trade on Digitra.com.
The crypto exchange currently offers trading in Bitcoin, Ethereum and USDC, with plans to extend to an additional 50 asset classes and coins by the end of this year.

Built on market infrastructure technology from Nasdaq, Digitra.com uses matching technology to deliver trading services to its clients.
"Our technology collaboration gives us a robust foundation to grow and build new features for our clients."
Nasdaq's cloud-based Marketplace Services platform has been designed to scale as the marketplace grows and includes new asset classes to its trading platform – providing additional matching capabilities.
"Nasdaq brings extensive experience and expertise in capital markets technology to Digitra.com and our industry," said Rodrigo Batista, founder and chief executive of Digitra.com.
"Our technology collaboration gives us a robust foundation to grow and build new features for our clients."
Roland Chai, executive vice president and head of market platforms at Nasdaq, added: "Our infrastructure technology will enable Digitra.com to resiliently scale their platform and meet sophisticated performance requirements from their customers."