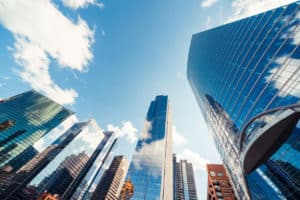 Former chairman of the United States Commodity Futures Trading Commission (CFTC), J. Christopher Giancarlo, has joined Digital Asset's board of directors.
As a member of the board, he will offer counsel on strategic matters to Digital Asset's leadership, including asset tokenisation, distributed ledger technology (DLT) advancement and the regulatory and monetary developments impacting this space.
From 2014 to 2019, Giancarlo acted as the 13th chairman of the CFTC under Presidents Barack Obama and Donald Trump.
During his tenure, the CFTC published primers on virtual currencies and smart contracts, managed the launch of the first bitcoin futures contracts and developed LabCFTC as the agency's stakeholder in the digital evolution of derivative trading markets.
In addition, as chairman of the CFTC, Giancarlo acted as a member of the US Financial Stability Oversight Committee, the President's Working Group on Financial Markets, and the Executive Board of the International Organisation of Securities Commissions.
"We are on the precipice of a digital economic transformation that will necessitate safe and secure ways for businesses to interconnect and share assets," said Giancarlo.
"Digital Asset is building the future of business – a network that enables organisations around the world to innovate across boundaries, build economic value, all while preserving privacy and minimising risk. I believe in the power of its mission and its technology to address these challenges. I couldn't be happier to join the Company's Board during this exciting time."
Giancarlo joins Digital Asset from international law firm Willkie Farr & Gallagher, where he currently serves as senior counsel.
He also acts as a member of several boards including Nomura Holdings, Common Securitization Solutions, LLC and The American Financial Exchange.
In addition, Giancarlo is the co-founder of the non-profit organisation, Digital Dollar Project, which is looking to advance the exploration of a US Central Bank Digital Currency (CBDC).
"Digital Asset is on an exciting trajectory of exponential growth," said Susan Hauser, chair of the board.
"Mr. Giancarlo's regulatory expertise combined with his knowledge of blockchain, and asset tokenisation strategies will bring tremendous value to Digital Asset, our customers and the entire industry."