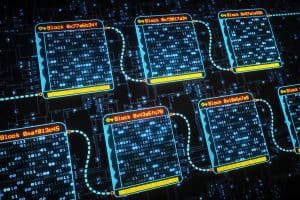 Blockchain technology specialist Digital Asset has hired FinTech veteran Zohar Hod as its new chief strategy officer, as first reported by The TRADE's sister title, Global Custodian.
Based in New York, Hod will be responsible for formulating Digital Asset's strategy and corporate development efforts, while also assessing the market demand for distributed ledger technology (DLT) and advising company leadership on growth opportunities.
He will report to Yuval Rooz, Digital Asset's chief operating officer.
Hod joins from truePTS, a post-trade derivatives processing platform, where he was the chief executive for nearly three years. Hod was also the global head of sales and support at ICE Data Services, and head of the trading solutions group at IBM.
His appointment comes as Digital Asset looks to steam ahead after Blythe Masters, the former CEO and a long-time face of blockchain innovation in financial services, stepped down at the end of last year.
However, Masters will remain involved in the company as a board member, strategic advisor and shareholder.
Hod will look to continue Digital Asset's work with key market infrastructures, including the Australian Securities Exchange (ASX) and the Hong Kong Exchanges and Clearing (HKEx), as they look to roll out distributed ledger technology (DLT) for securities markets.
Digital Asset is also undergoing work with FinTech firms and the DTCC to show how the US stock market could be supported by blockchain technology.