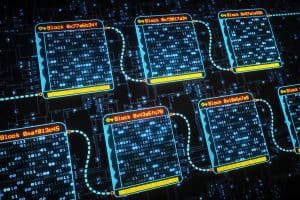 Blockchain technology specialist Digital Asset has appointed one of its co-founders to CEO, replacing Blythe Masters who stepped down at the end of 2018.
Yuval Rooz, who helped set up the company in 2014, was previously chief operating officer (COO) where he hired the majority of Digital Asset's executive leadership, established its global presence and oversaw the acquisition of four technology start-ups.
Rooz also helped establish its strategic partnership with the Australian Securities Exchange (ASX), which is using Digital Asset's technology to revamp its post-trade systems.
AG Gangadhar, who was appointed acting CEO in December, will continue to be an adviser for the company's leadership as executive chairman.
"Along with the rest of the board, I feel very strongly that Yuval's strategic agility, business acumen, mission-driven orientation and deep belief in our people and products make him uniquely qualified to lead Digital Asset successfully into the future," said Gangadhar.
"This is a very exciting time for our company and I am encouraged by the significant progress we are making on several fronts."
Rooz is faced with the huge task to provide a new strategic direction to Digital Asset after Masters, the former CEO and one of the faces of blockchain innovation in capital markets, left at the end of last year.
Prior to joining Digital Asset, Rooz managed the algorithmic trading desk at Chicago-based proprietary trading firm, DRW Trading.
"Yuval has helped build Digital Asset from the ground up and has the strategic vision, deep industry relationships, and technical expertise to continue growing the business and driving innovation in the development of distributed ledger solutions," added Michael Bodson, president and CEO of DTCC and a Digital Asset board member.
"We're excited for Yuval to step into the CEO role and, at the same time, we thank AG for serving as acting CEO and continuing to lend his leadership as executive chairman."
In February, Digital Asset also hired FinTech veteran Zohar Hod as its new chief strategy officer, with the responsibility for formulating its strategy and corporate development efforts.