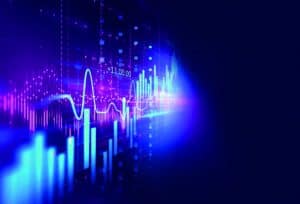 FX options e-trading platform provider Digital Vega has partnered with Singapore-based Spark Systems to deliver a new foreign exchange (FX) trading platform.
The platform will offer clients trading capabilities across options, spot, forwards, swaps, and NDFs in response to increasing demand from buy- and sell-side users looking to access the FX market using trading technology solutions.
"In 2020, we have grown significantly in Asia, adding a Singapore office and extending our client relationships in the region," said Mark Suter, executive chairman, and co-founder at Digital Vega.
"During this time, we were introduced to Spark Systems by a firm wanting a single platform to access the FX market. We identified significant synergies, as our services are complementary and help to address the growing demand for increased trading efficiency."
At the beginning of last year, Digital Vega hired JP Morgan's former global head of FX options, Rob Wemyss, to support its product development and expansion strategy.

Digital Vega and Spark Systems said that increased efficiency was a key industry theme for this year, with many participants seeking solutions on how to improve performance by automating FX trading.
"Working in partnership with Digital Vega, we have a common goal to provide clients with a best of breed FX trading platform," said Jason Wang, COO at Spark Systems.
"As Singapore strengthens its position as APAC's trading hub and FX trading continues to grow, we are seeing significant interest from financial institutions in the region for a holistic trading solution."