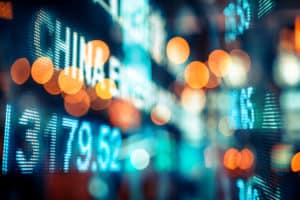 Eastspring Investments, the $220 billion Asian asset management business of Prudential, has deployed SimCorp Coric to enhance its client reporting capabilities.
The pair signed a license agreement in 2019 confirming that Eastspring Investments would integrate the Coric solution to deliver an enhanced reporting platform for the business.
The platform will be used by Eastspring Investments to automate the production of client reports with granular data to minimise the amount of coordination and manual intervention required across its business.
SimCorp said its Coric solution remedies challenges faced by businesses around the delivery of timely and accurate reporting caused by newly remote working conditions and increased market volatility during the pandemic.
"As the Asian asset management industry continues its rapid growth, the competition to win and retain clients is becoming increasingly fierce. Clients now want a greater volume of investment data and consistent reporting on-demand," said Oliver Johnson, senior vice president and managing director for SimCorp Asia-Pacific.
"Being able to deliver this is not only a core requirement but delivers a superior client experience that can make a real difference."
SimCorp has been continuously improving its multi-asset front-to-back investment management platform throughout the last 12 months, launching a buy-side data service, Datacare, and a buy-side Dimension platform as part of its ongoing cloud strategy.
Its enhancements have attracted new business from several major institutions, including Mawer Investment Management in September last year, who on-boarded SimCorp's platform to help streamline the Canadian investment firm's workflows.