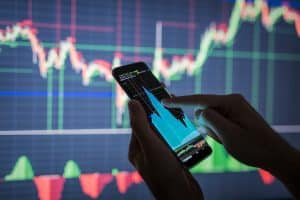 The Depository Trust & Clearing Corporation (DTCC) has launched an application programming interface (API) marketplace, creating an App Store-style offering for the post-trade industry.
The US market infrastructure giant said the new marketplace will "transform how clients access services".
DTCC's Marketplace will allow direct programmatic access to its processing functionality, and includes comprehensive documentation and training materials to help developers use the APIs.
The move shows both innovation and the promotion of collaboration from the DTCC, which is essentially allowing developers to find and leverage software that's already been built by the firm. Post-trade providers are beginning to invest heavily into disruptive technologies such as blockchain, digital assets, artificial intelligence (AI), APIs and big data, with plenty of instances of innovation across the industry.
Mike Bodson, CEO of the DTCC, has been vocal about ensuring the clearing and settlement provider is prepared for whatever the future may bring, and the API introduction adds to the infrastructure's previous embrace of cloud technology, blockchain and AI.
In a video on DTCC's website, Jennifer Peve, managing director of business innovation, said that APIs are one of the most popular features requested from clients. In addition, Lynn Bishop, CIO at DTCC, said that APIs will continue to play an important role in the future of financial services.
"APIs are the building blocks of this digital transformation, and in today's interconnected world, they have risen in prominence and become important to every facet of the enterprise," added Bishop. "In the on-demand, personalised service age of Netflix, Hulu and Amazon, expectations have evolved, with clients now wanting to access services in different ways that are unique to their individual business needs. We are pleased to launch our new Marketplace and provide clients with API access that delivers the flexibility they need to conduct business the way they want to."
DTCC recently launched its first API for its Risk Management as a Service (RMaaS), which allows firms to gain greater insight into their current and historical unsettled positions to more efficiently analyse and manage risk and liquidity across functions and activities.
Additional APIs for other DTCC products and services are in development, the organisation said in a statement, including one that will help clients to submit, update, and query new and existing claims against corporate action events. The DTCC added that future APIs will be launched later this year and beyond.