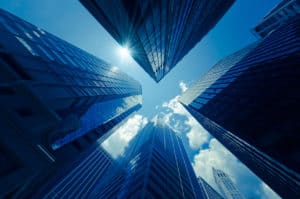 DTCC has lost one of its key industry figures and regulatory spokespeople, after the former commissioner of the US Commodity Futures Trading Commission (CFTC), who occupied the organisation's head of global public policy role, departed.
Mark Wetjen joined the DTCC from the regulator in 2015, spending four and a half years developing and coordinating strategic engagement to help shape derivatives policymaking around the world.
He leaves the US market infrastructure provider to join the Miami International Futures Exchange as CEO. He will also become executive vice president, futures and innovative products and executive regulatory liaison officer of the exchange group, Miami International Holdings, which operates MIAX Options, MIAX PEARL and MIAX Emerald platforms.
Already a recognisable figure in the industry from his time at the CFTC, Wetjen became synonymous with the DTCC, leading the company's global policy advocacy team. A year ago, he was also named chairman of the Deriv/SERV board of directors, the platform providing automated repository and asset servicing for OTC credit derivatives.
A DTCC spokesperson confirmed that Alison Wolpert, most recently executive director and head of US legislative relations and political engagement, will succeed Wetjen. Tracking Wetjen's focus and comments over the past year, his focus seemed to be moving towards technology, digital assets and tokenisation within financial services.
The role at MIAX will see him working on projects as the group expands from electronic trading of options into cash equities, futures and innovative products, including digital securities and crypto assets and derivatives.
"MIAX has a demonstrated commitment to offering disruptive investment products and providing the marketplace with choice and innovation," said Wetjen. "I'm eager to join this team to help them continue to expand their offerings to better serve their clients and advance the industry."
Under former President Barack Obama, Wetjen served as one of five appointed commissioners of CFTC, and was also acting chairman. Previously, he served as counsel and senior policy advisor to the Honorable Harry Reid, whom he advised on Wall Street reform, banking, housing, communications, technology and other legislation.