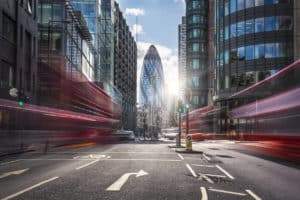 A veteran investment bank electronic trading executive has co-founded a new organisation aimed at aiding NHS workers that are on the front-line battling coronavirus in the UK.
Having worked in electronic trading since 2006, Nej D'jelal has co-founded the initiative, known as HEROES, in a bid to support the welfare of NHS workers as they fight coronavirus across the country's hospitals.
HEROES is looking to act as a vehicle of requirements for NHS staff, providing protective gear, lunches, food, and access to childcare services as the UK contends with increased rules on social distancing and remaining at home.
D'jelal co-founded the organisation alongside multiple NHS doctors and workers, as well as a medical student, technologist and musician. The team has so far managed to raise £75,000 since its launch. Former England footballer, Joe Cole, has also been brought onboard as an ambassador, and will appear on UK television to discuss HEROES' efforts this week. He has also contributed £25,000 to the initiative. 
"Our aims are to support the physical, mental, and day to day wellbeing of NHS staff across the nation. Physically to support the protection of our staff on the front-line. Mentally we aim to provide counselling and psychological services. Day-to-day we want to set up a hassle-free small grants service to support childcare, transport, to provide perks for hospital facilities and more," said the website for HEROES.
For more information and to donate to HEROES, please click here.