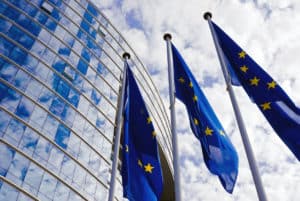 The EU securities markets regulator has confirmed that its current chair, Steven Maijoor, will step down in March next year as the watchdog begins a search process for his successor.
Maijoor became chair of the European Securities and Markets Authority (ESMA) in April 2011 and his term was extended five years in 2015, alongside Veronica Ross, who served as ESMA's executive director.
"It has been a unique experience to chair ESMA in its formative years and it is an honour to have the trust from the Board for another five-year term," said Maijoor at the time his term was extended. "I am looking forward to further building on our work to enhance investor protection and the stability of EU financial markets."
ESMA has started the recruitment process for its new chair, and applicants for the role have until 2 September 2020 to apply. The authority added that the start date for the chair will be 1 April 2021. 
The role of the chair is full-time and based in Paris. The chair is responsible for developing ESMA's long-term strategic orientation and ensuring the achievement of ESMA's objectives, according to the regulator.
Prior to taking up his role with ESMA, Maijoor was managing director at the Netherlands Authority for the Financial Markets (AFM), where he was responsible for capital market supervision. He also previously held chairmanship of the International Forum of Independent Audit Regulators (IFIAR).