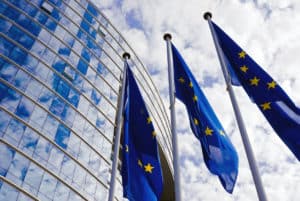 In a speech to the Eurofi High Level Seminar on Friday, European Securities and Markets Authority (ESMA) chair Verena Ross stressed the fundamental importance of data when it comes to maintaining the stability of the financial system.  
Discussing the key challenges facing securities regulators in today's environment, she also warned that while reporting might feel onerous, it played a crucial role in protecting the markets from shock. 
"In a world that runs on data, good quality data is also the essential ingredient to effective risk analysis," she told an audience of financial ministers, regulators, and practitioners. 
"Detailed reporting requirements now constitute a key component of financial sector legislation. I know many firms complain about the burden of these reporting requirements, but – let me assure you – this data allows ESMA and national regulators to better understand risks and scrutinise market activity." 
Ross confirmed plans to continue streamlining data reporting and improve ESMA's data capabilities, stating that the regulator was "putting every effort" into enhancing data-driven risk analysis within the EU. However, she warned that knowing where the risks are is not enough. The 'dash for cash' during March 2020 highlighted shortcomings in parts of the financial system, such as short-term funding markets and money market funds, which ESMA is now looking to review and rectify. 
"We witnessed how this sector could amplify shocks and could pose risks to financial stability in stress situations. The vulnerabilities of certain investment funds, combined with the interconnectedness with other parts of the financial sector, reinforces the need for reform, for example, to improve resilience and liquidity risk management for money market funds and open-ended funds," said Ross. 
On the back of Financial Stability Board (FSB) policy proposals for money market funds last year, for example, ESMA recently published plans to implement these reforms at EU level. 
Ross also noted the vital role that central counterparties (CCPs) play in cushioning rather than exacerbating shocks in the financial markets. During the stress period in March 2020,, they dealt successfully with record volumes of clearing and settlement activity. However, she hinted that in future we could see their influence potentially curtailed. 
"In view of the systemic importance of CCPs for the EU as a whole, we must continue to think about the risks stemming from our reliance on CCPs outside the Union as well as the appropriateness of the current supervisory framework within," she concluded.