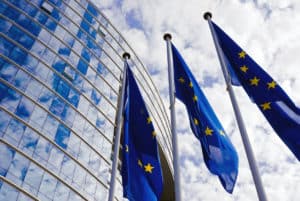 The European Securities and Markets Authority (ESMA) has launched a consultation paper exploring the extension of the scope of both the Clearing Obligation (CO) and the Derivatives Trading Obligation (DTO).
The EU's securities markets regulator has presented draft regulatory technical standards (RTS) including proposals which introduce additional classes to the scope of the CO and the DTO – based on the progress made with the benchmark transition in the interest rate derivative market.
These modifications add to the initial set of changes created in the framework of the benchmark transition, with the discontinuation of EONIA and LIBOR rates and the development of a new set of risk-free rates (RFR).
ESMA originally submitted the first set of RTS to the European Commission in November last year. The European Commission then adopted the RTS on 8 February this year, later published in the Official Journal on 17 May and then entered into force on 18 May.
For the CO, ESMA has proposed the introduction of the overnight indexed swap (OIS) class referencing TONA (JPY) as well as an expansion of the maturities in scope of the CO for the OIS class referencing SOFR (USD).
Elsewhere, for the DTO, the regulator has proposed the introduction of certain classes of OIS referencing €STR (EUR), which has proved to be increasingly liquid over the past few months. 
ESMA has invited stakeholders, particularly counterparties of OTC derivatives transaction which are subject to the CO or the DTO, and stakeholders from CCPs and trading venues, to respond to this consultation by 30 September this year.
The consultation paper will be submitted by ESMA to the European Commission in the form of delegated regulation and the regulator will then analyse feedback to publish a final report by the end of this year or early next year.
The full consultation paper can be accessed here.