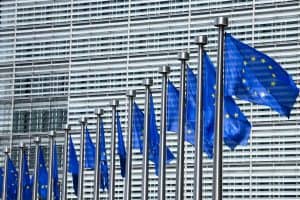 Trade depository UnaVista has been fined €238,500 by European Securities and Markets Authority (ESMA) for eight breaches of the European Market Infrastructure Regulation (EMIR).
According to the regulator, between 2016 and 2018 UnaVista failed to ensure the integrity of its data by providing incorrect field ordering logic, mapping rules and crossed date boundaries.
ESMA found that due to the lack of integrity of its data, the trade repository generated incorrect or unreliable reports for regulators and failed to provide regulators with direct and immediate access to trade state reports and historic trade state reports.
"Today's action against UnaVista emphasises the importance ESMA places on trade repositories complying with their obligations on data integrity and regulatory access," said Anneli Tuominen, interim chair at ESMA.
"The provision of timely and accurate data to CCP and derivatives markets supervisors is an essential requirement in facilitating the monitoring and identification of systemic risk in EU derivatives markets."
It is the second fine to be imposed by a regulator for data breaches relating to EMIR in the last year after DTCC Derivatives Repository (DDRL) was also fined €408,000 for seven infringements of the regulation.
According to ESMA, DTCC, like UnaVista, failed to provide it with immediate and direct access to data, as well as, granted asset managers access to data they were not entitled to and set up their systems in a way that altered how information was reported.
The industry has been calling for a standardised approach to EMIR reporting for an extended period now following claims that the current fragmented approach was leading to disparities in how firms were reporting and subsequently leading to fines.