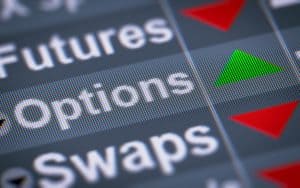 Eurex has said it will offer inter-product spread strategies (IPS) for its fixed income futures due to client demand amid severe changes to European yield curves.
Due to launch on 16 September, asset managers and proprietary trading firms will be able to use IPS to anticipate yield changes at various stages of the curve or hedge against a parallel shift of the yield curve, without the execution risk of trading two separate legs, according to Eurex.
The IPS will also allow institutional investors to trade the spread between different European government bond futures, whereby demand is high due to the financial crisis heightening diverging yields of different European sovereign debt issuers.
"We are happy to offer an alternative, efficient and easy to use instrument for yield curve spread trading as it provides a wide variety of market participants the opportunity to effectively hedge portfolios or generate returns," said Lee Bartholomew, head of fixed income ETD product design.
Eurex added that IPS will be established with leg ratios in a duration-neutral fashion, meaning the position is hedged against a parallel shift of the yield curve. Legging risk and bid-ask spread costs are also removed as the spread is traded in a single transaction.
Earlier this week, Eurex heralded the recent launch of its environmental social government (ESG) futures, with more than 200,000 contracts traded and €782 million in open interest in Europe since they went live six months ago.
The futures are based on the STOXX benchmarks covering ESG exclusions, low carbon and climate impact, aiming to help market participants address the challenges and opportunities of sustainable investing.