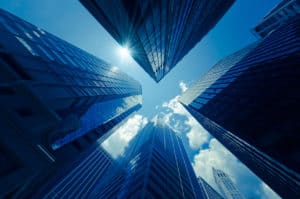 Eurex Clearing has bolstered its buy-side sales team with the appointment of Nick Barnes from MarketAxess .
Barnes will join the Frankfurt-based clearing house in March as a senior vice president for sales and relationship management , reporting to Jonathan Lombardo, head of fixed income derivatives funding & financing sales in Northern Europe.
He takes on the role after 18 months at MarketAxess where he was responsible for sales and business development for their post-trade repo confirmation tool.
Prior to this he spent 16 years at Barclays working across the bank's fixed income sales and repo trading desks. He also spent nearly 10 years as a repo and interest rate swaps broker for ICAP.
His appointment comes at a crucial time for Eurex Clearing as it attempts to win over new buy-side clients for their interest rate derivatives and repo clearing services.
In September last year, Eurex Clearing introduced an incentive programme supporting the migration of OTC interest rate derivatives positions  ahead of the UK's exit from the European Union.
The clearing house also signed up Swiss Life Asset Managers as a direct member of its buy-side clearing access model, with ABN Amro Clearing operating as its clearing agent in June.