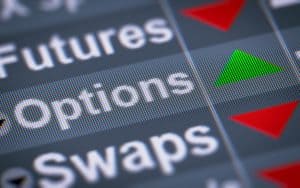 Derivatives exchange operator Eurex has expanded its partnership with index provider MSCI by launching MSCI dividend futures.
Three futures are now available based on MSCI's new Dividend Point Indices to allow market participants to access and hedge dividend exposure, the firm said. Eurex already offers index dividend futures on European index benchmarks, and European and US single names.
"From discussions with sell-side and buy-side customers, we know about the strong need for contracts that focus exclusively on the dividend element of widely used and traded stock indexes," said Michael Peters, member of the Eurex executive board. "Through the cooperation with MSCI, we will expand our reach outside Europe and offer the appropriate risk management instruments to hedge dividend payments globally."
The three futures, based on the MSCI EM Dividend Point Index, the MSCI EAFE Dividend Point Index and the MSCI World Dividend Point Index, will also provide users with a view on the gross cumulative regular dividends paid by index constituents annually.
"We are very pleased to continue building upon our existing relationship with Eurex to further serve the needs of the global investment community," George Harrington, global head of futures and options licensing at MSCI, commented.
Eurex Group has made efforts recently to expand its environmental, social and governance (ESG)-based derivatives offering, with the launch of ESG futures and options. Earlier this month, Eurex said it will introduce ESG options based on the STOXX Europe 600 ESG-X Index on 21 October, after launching ESG futures in February based on the STOXX benchmarks covering ESG exclusions, low carbon and climate impact.