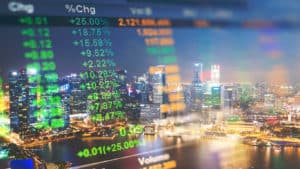 Derivatives exchange Eurex has increased its market share in Asia-based MSCI futures after the Singapore Exchange (SGX) confirmed it would delist the products in May this year.   
Eurex reported an increase in open interest and volume in its MSCI contracts on Asian underlyings since SGX's announcement.
As of the beginning of the fourth quarter, Eurex held an 80% market share in the MSCI emerging markets Asia, Japan, and Australia. Eurex also confirmed that its market share in the MSCI China Free Index had risen to over 40%.
"In order to mitigate the uncertainty and potential loss of liquidity in futures contracts based on Asian underlyings, international investors decided to switch to similar MSCI futures listed at Eurex," the exchange said in a statement.
"With a decade of experience in MSCI futures, Eurex has become the preferred market for MSCI derivatives. It is, therefore, no surprise that the market is now seeing an increase in open interest and volume in MSCI contracts on Asian underlyings at Eurex as clients shift their business to a liquid marketplace."
SGX said in May it would reduce its licensing agreement with MSCI from February 2021 when the contract expires. MSCI Singapore futures and options will remain listed on SGX, and both institutions plan to retain their partnership on MSCI Singapore index products.
At the same time, Hong Kong Exchanges & Clearing signed a major licensing agreement with MSCI to launch Asia and emerging markets futures and options contracts.
Eurex added that providing a list of MSCI derivatives, including 139 futures and 22 options, and the fact it opens earlier than local exchanges at 8:15 am, allowed it to gain ground in the MSCI space.
In April earlier this year, Eurex added a further 14 futures and two options to its current MSCI index-based derivatives suite. The new derivatives included futures on MSCI Kuwait, which entered the MSCI Emerging Markets index at the end of May.