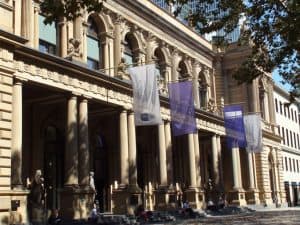 Eurex has confirmed that Michael Peters has been appointed chief executive officer of Eurex Frankfurt, replacing the current lead and company veteran Thomas Book.
In a statement, Eurex said the appointment comes as part of reshuffle to the executive board of both Eurex Frankfurt and Eurex Clearing, as Book becomes chair of the Frankfurt Stock Exchange.
Book has been with Deutsche Börse for 25 years, and will oversee the cash markets business, including the Frankfurt Stock Exchange, following the recent integration of the cash market division with trading and clearing. His successor Peters steps into the new role after serving as deputy CEO at the firm since February 2016.
In other moves, Dr. Randolf Roth will take on responsibility for equity and index derivatives and lead client service trading and clearing. Roth has held a position on the board since 2016, and prior to that was a non-executive director of the European Energy Exchange.
Elsewhere, Jonas Ullmann will be taking over trading design and delivery as he becomes chief operating officer at Eurex Frankfurt. He will be tasked with developing the trading functionalities and ongoing trading operations, and also joins the executive board.
Jens Janka, a 16-year Eurex veteran, has been appointed chief operating officer of Eurex Clearing, and will be responsible for clearing design and delivery. His promotion comes as the former COO, Heike Eckert, who takes over the newly created executive board division human resources and compliance at Deutsche Börse from 1 July.