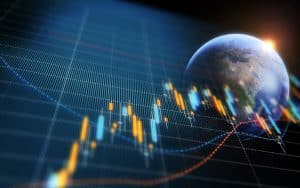 Eurex has introduced a fee waiver for its request for quote (RFQ) platform, EnLight, aiming to encourage more trading activity.
In a statement, Eurex said the temporary transaction fee waiver will apply, upon request, for all single equity and equity index options, fixed income options and trading strategies, effective from 1 September until 31 December this year.
"To foster transparency and to improve efficiency around the negotiation of off-book transactions, Eurex Exchange aims to further incentivise the usage of Eurex EnLight. Therefore, the Management Board of Eurex Deutschland decided to introduce a temporary transaction fee waiver for Requesters on Eurex EnLight," Eurex said.
Eurex EnLight provides market participants buying and selling in off-book trading with voice trading and electronic price formation, data collection and retrieval to help firms meet MiFID II best execution obligations.
Speaking to The TRADE about the launch of the RFQ EnLight platform, Randolf Roth, member of the Eurex executive board, said that one of the continuing complications around best execution is it being a data-driven task.
"The problem for most firms, however, is that currently to provide all of this data is very manually driven, with handwritten blotters, chat and voice recordings often all forming part of a single trade formation," Roth said. "We provide the data for brokers to argue best execution. Eurex EnLight is careful not to impose any way of trading but rather enable a data-driven proof of the decisions the broker has taken."
Eurex recently announced that its environmental, social, government (ESG) futures contracts hit €782 million in open interest in Europe, just six months after they went live for market participants The futures were introduced in February, based on the STOXX benchmarks covering ESG exclusions, low carbon and climate impact.