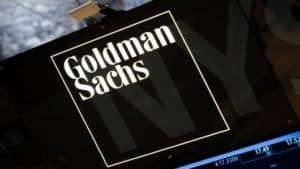 Goldman Sachs veteran and global co-head of the trading division, Martin Chavez, is set to leave the bank after 19 years.
According to an internal memo sent to employees by the senior executive team at Goldman Sachs, including CEO, David Solomon, Chavez will retire at the end of the year.
Chavez, who was formerly chief financial officer at Goldman Sachs, was at one stage tipped to be a possible successor to former chief executive, Lloyd Blankfein, following his retirement in October last year. However, upon Solomon's appointment as CEO, Chavez stepped down as CFO and was named co-head of the bank's trading division alongside Jim Esposito and Ashok Varadhan.
"Throughout his career at the firm, Marty has demonstrated a strong commitment to our clients, business and people. He has been a passionate advocate for engineers throughout the firm, redefining our clients' experience with software and data," the memo said. "The firm has also benefitted greatly from Marty's cross-divisional experience and his deep insight into regulatory reform, market structure and operational infrastructure."
Chavez first joined Goldman Sachs in 1993 in the J. Aron Currency and Commodities business, where he was a senior energy strat until 1997. He then returned to the bank as a managing director in the investment banking division, and then became global co-chief operating officer of the equities franchise. In 2006, Chavez was also named partner at Goldman Sachs.
The investment bank has said that Chavez will be replaced by Marc Nachmann, a Goldman Sachs veteran who is currently co-head of investment banking. He has held various senior positions at the bank since joining in 1994, including head of the global financing group and head of Latin America.