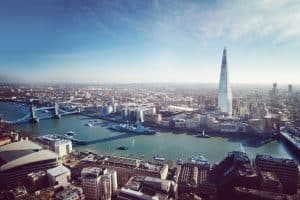 Columbia Threadneedle Investments has confirmed that its chief investment officer for Europe, the Middle East and Africa, Mark Burgess, will step down after nine years to take a break from his career.
Burgess, who is also currently deputy global chief investment officer, will be replaced by global head of equities at Columbia Threadneedle, William Davies, when he departs later this month on 27 September.
Having first joined Threadneedle Investments as CIO in November 2010, Burgess led the EMEA investment team of more than 160 staff and was responsible for the firm's EMEA investment strategy performance. He became deputy global CIO in 2017, working with global CIO, Colin Moore, to merge Columbia Threadneedle's European, US and Asia-based investors to form a multi-asset business.
"As asset managers, what we do and how we do it is important – for clients, employees and partners and for the economic health and prosperity of our society. I have had the pleasure of working with an outstanding team both in EMEA and globally and am proud of what we have achieved and our record of delivering for our clients," Burgess commented on his departure.
"In this 'age of longevity', I am looking forward to taking a break to spend time with my family, pursue some of my other interests and consider the next phase. The ability to hand over the mantle to William Davies, an exceptional investor and people leader, has made the decision easier."
Davies was a European portfolio manager when he first joined Threadneedle Investments when it was established in 1994. Since then, he has held various senior roles in equities, including head of European equities, head of global equities, and most recently, global head of equities, responsible for the firm's equity teams in all regions. He will retain his current role in addition to his new role as EMEA CIO.
"William has tremendous experience and has enjoyed significant success as an investor and leader and will provide continuity to our investment process. William's 25-year tenure at Columbia Threadneedle leaves him ideally placed to become the next EMEA CIO. I am excited to work with him in this expanded role," global CIO, Moore, commented.