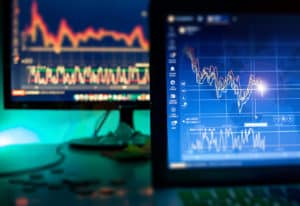 Aberdeen Standard Investments has standardised thousands of its virtual desktops by implementing an operating system for cloud workspaces from software provider IGEL in a multi-year partnership.
The £505 billion investment arm of Standard Life Aberdeen deployed the operating system to simplify security and maintenance, and improve overall desktop performance at the firm globally.
Aberdeen Asset Management began the move to a virtual desktop environment with IGEL four years ago, prior to the merger of Standard Life and Aberdeen Asset Management in 2017 to form Standard Life Aberdeen. The initial project meant that bringing together the technology infrastructures of both firms was less challenging following the merger.
"When we merged with Standard Life, they were also looking at IGEL solutions and already had some virtual desktops," said Nicholas Chase, global infrastructure project manager at Aberdeen Standard Investments.
"Following the merger, we were able to have two icons on the device at start-up; one pointing to Aberdeen Standard Investments and one to Standard Life's technology infrastructure. This has been a huge benefit for our migration teams. They can deploy one IGEL managed device and not worry about which users will be using it and which technology infrastructure they need to connect through to."
This year, Aberdeen Standard Investments will convert their Windows PC's in the US and EMEA to IGEL's operating system endpoints, to standardise all devices and combine them under a granular, centralised control. The project is due to be completed in 2020 and will be carried out IGEL and its hardware specialist partner Intelligere.
"Our relationship with both partners is fantastic. Intelligere is great to work with. They have excelled in understanding our challenges and working with us," Chase added. "The IGEL account management team is also second to none. When issues have arisen, nothing is too small to resolve quickly."