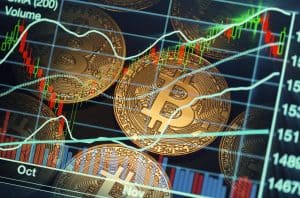 Deutsche Börse Group's derivatives arm, Eurex, has made plans to launch Bitcoin exchange traded note (ETN) futures next month to meet significant demand from institutional investors.
The new derivatives will go live on 13 September and mark the first regulated market for Bitcoin derivatives in Europe, with access to pricing for the digital asset on-exchange and centrally cleared.
The contracts will be based on the BTCetc Bitcoin Exchange Traded Crypto, which is currently listed on the Frankfurt Stock Exchange and is one of the most heavily traded ETN contracts on Xetra since its start in June last year. 
ETNs are unsecured debt securities that track an underlying index of securities and then trade on an exchange. The new futures at Eurex will be traded in euro and physically delivered in Bitcoin ETNs. 
"There is significant demand from institutional investors to gain Bitcoin exposure in a secure and regulated environment. We are pleased to be the first regulated exchange to offer this innovative contract," said Randolf Roth, member of the Eurex executive board.
"The new Bitcoin ETN futures enable investors to trade and hedge Bitcoin within Eurex's proven trading and clearing infrastructure without the need to turn to unregulated crypto venues or set up a separate infrastructure, such as a crypto wallet. It is the logical extension of the ETN that already trades very successfully on Xetra." 
Several exchanges have begun to launch cryptocurrency related products in line with increasing institutional demand for the asset class. Most recent was CME Group which launched a set of micro Bitcoin futures in March.
The news follows several other digital asset initiatives by Deutsche Börse, joining Commerzbank in a partnership with fintech 360X to develop a digital asset platform. The exchange agreed to acquire a majority stake in digital asset trading and brokerage firm Crypto Finance AG in June.