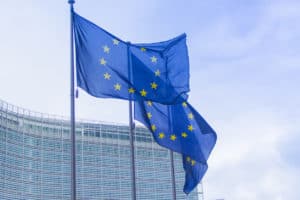 Euronext has terminated its indicative proposal to acquire 100% of Allfunds' share capital, the pan-European exchange group announced last night.  
Read More – Euronext in talks to buy Allfunds, conditional on shareholder approval 
The group, which had offered €8.75 per share in an unsolicited acquisition proposal confirmed on 22 February, was in talks with Allfunds shareholders including BNP Paribas and private equity firm Hellman & Friedman (H&F) to finalise the deal.  
However, in a statement released at 11pm on 28 February Euronext said that it had informed the board of Allfunds that its offer was withdrawn.  
"Following due diligence we have decided to withdraw our offer," Euronext told The TRADE this morning. 
Sources close to the deal had previously stressed to The TRADE that it would only go ahead if the price was right and the acquisition met its rigorous M&A criteria.  
Read More – Euronext cautious on Allfunds acquisition, deal by no means certain 
Allfunds confirmed termination of talks, after the two sides were unable to agree on the details of the takeover.  
"The Allfunds board considered that the terms of the proposal were inadequate," the firm said in a statement on 1 March.  
"Allfunds subsequently entered into discussions on terms with Euronext but no agreement was reached, and discussions have been terminated."  

Euronext clarified to The TRADE that no rejection of the offer from Allfunds had been received. 
Allfunds, which was acquired by H&F in 2017 and listed on Euronext Amsterdam in 2021, could yet see offers from rival stock exchanges – with interest previously reported from alternative European players including Deutsche Börse.