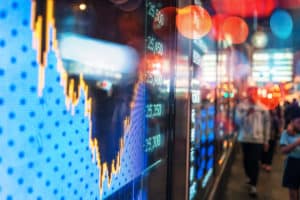 Euronext has sold off an MTS subsidiary to a subsidiary of interdealer broker Compagnie Financière Tradition SA, Tradition America Holdings, for an undisclosed price.
Following a strategic review initiated following its integration of Borsa Italiana and the decision to "divest from non-core assets", Euronext has moved to sell off its US MTS subsidiary, MTS Markets International (MMI).
MMI is the operator of MTS BondsPro, an electronic credit trading system that liquidity access and real-time execution on its anonymous, all-to-all order book.

"Euronext was not the best player to continue to grow MMI which is a US based business primarily targeting trading of US corporate bonds," a spokesperson from Euronext told The TRADE. 

The exchange confirmed that the remaining MTS businesses were still central to its strategy.
Euronext acquired MMI as part of its 2021 Borsa Italiana acquisition. The exchange agreed to acquire Borsa Italiana from the London Stock Exchange Group for €4.4 billion to alleviate concerns around the exchange's landmark $27 billion takeover of Refinitiv.