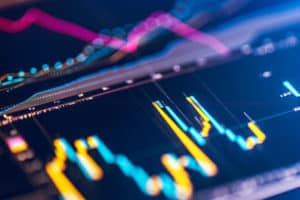 Euronext has launched a new futures contract on the CAC 40 ESG index, which will provide institutional investors with an additional instrument to help accelerate the growth of sustainable investment.
The new contract is based on the ESG version of the French national benchmark index and has been supported by BNP Paribas and Société Générale as market makers.
Market participants will be able to manage and hedge ESG portfolios efficiently and in accordance with ESG principles, as well as minimise trading costs by using a futures contract.
The new contract will also make it easier to reallocate assets from the CAC 40 index to its ESG equivalent.
The CAC 40 ESG index was launched in March last year and Euronext claims it has managed to gain traction due to it representing a  liquid solution alternative for asset owners looking for cost-effective methods to include sustainable factors into their portfolios.
Just over a year later, a quarter of the assets under management of the CAC 40 index have been transferred to the CAC 40 ESG index.
"As the CAC 40 index future is the most traded index future on Euronext, we are opening a new avenue in the development of responsible finance by launching the ESG version of this blue-chip index futures contract," said Stéphane Boujnah, CEO and chairman of the managing board of Euronext.
 Powered by Moody's ESG Solutions data, the CAC 40 ESG index methodology combines ESG considerations with the French Socially Responsible Investment (SRI) label and the UN Global Compact principles, while excluding companies involved in coal, controversial weapons and tobacco activities.
The move by Euronext follows a strong first quarter for the exchange operator on the back of doubling trading venues and its acquisition of Borsa Italiana.
Eurenext's trading revenue grew to €150.8 million, up 57% from the same period last year, resulting from strong activity across asset classes. Elsewhere, cash trading revenue grew €94.0 million up from €69.3 million last year.