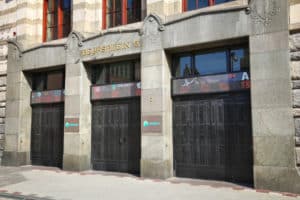 Euronext has reported a strong first quarter supported by doubling trading revenues year on year and contributions from its recently acquired Borsa Italiana.
The exchange operator saw its first quarter revenue and income rise to €395.7 million largely off the back of boosted trading revenues across asset classes which rose to €150.8 million, up 57% from the same period last year.
Cash trading revenues reached €94.0 million up from €69.3 million last year, while fixed income trading revenue accounted for €24.4 million for the quarter up from €0.5 million in the same period last year. Derivatives trading also saw a substantial spike on last year's figures, rising 37% to €16.1 million.
"During this first quarter of 2022, which was marked in Europe by the Russian invasion of Ukraine, Euronext's business model remained resilient," said Stephane Boujnah, chief executive officer and chairman of the managing board of Euronext.
"Euronext delivered double-digit adjusted EBITDA pro forma growth at +11.4%, thanks to growth in trading and non-trading activities, combined with continued cost discipline and synergies related to the Borsa Italiana Group acquisition. Including the consolidation of the Borsa Italiana Group, Euronext delivered more than 50% growth year on year in reported revenue, adjusted EBITDA and adjusted net income."
Euronext confirmed its go live for its new Core Data Centre was confirmed for 6 June this year, marking what it referred to as a "key milestone in the integration of the Borsa Italiana Group". The new data centre will be in Bergamo, Italy, as opposed to its current location in Basildon in the UK.
The exchange acquired Borsa Italiana from the London Stock Exchange Group in November 2020 as the rival exchange tried to push through its acquisition of Refinitiv, which had been held up by the European Commission due to competition concerns.