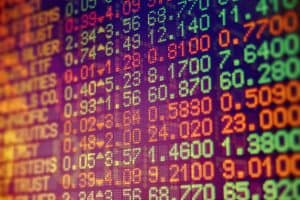 Costs associated with market data in the fixed income markets rose by 50% from 2017 to 2021, a report by the Association for Financial Markets in Europe (AFME) and Expand Research has found.
In the industry association's report, it found that costs associated with European bonds market data had risen substantially more than in the equity markets, driven predominantly by price increases of around 35% on the existing cost base and new incremental usage which sparked a further 15% spend from participants.
The rise was so significant that the report found that participants were in some cases being forced to scale back data spends to "suboptimal levels" or to withdraw from specific markets all together.
The development follows several regulatory announcements made by the UK's Financial Conduct Authority (FCA) and the European Commission in a bid to shine some light on data related market issues.
The European Commission put in place plans to implement a single near real-time consolidated tape provider for each asset class in an update to its MiFIR regulations in November last year. This was followed in January by an announcement from the UK's FCA that it would be launching a two-pronged investigation into competition concerns around market data.
However, a consolidated tape will not fix the issues around market data by itself, said AFME chief, Adam Farkas.
"While a consolidated tape has been suggested as a solution, it will not fix the fundamental issue of rising market data costs. For a tape to be effective and to contribute to open and competitive markets which serve end investors, it must be built on cost-effective data," he said.
"Unnecessarily high market data fees act as a barrier to entry to financial markets and ultimately lead to detrimental outcomes for end investors through less choice and higher costs. Rising market data costs is a market-wide problem which must be tackled as a standalone issue."
The findings of the AFME report were based on data submitted by 10 European fixed income market makers and AFME members.