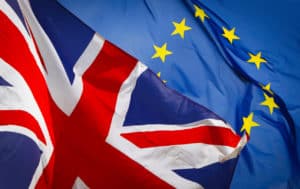 The European Commission (EC) has adopted a draft Memorandum of Understanding (MoU) which establishes a framework for structured regulatory cooperation with respect to financial services in the UK.
The move follows the joint declaration on financial services regulatory cooperation between the EU and the UK, which also accompanies the Trade and Cooperation Agreement (TCA).
Post-Brexit, the regulatory landscape within the UK and the EU has constantly shifted with both jurisdictions looking to their regulatory framework to help foster competition in the now separate markets.
Regulatory divergence – although expected – has been viewed as something that should be avoided, with market participants believing working together for a global coordinated approach to regulation would be more beneficial for the two markets. This latest MoU will help establish coordination between the UK and the EU with a particular focus on financial services.  
The MoU is subject to final political endorsement by the European Council before the EC can sign on behalf of the EU.
"The Windsor Framework allowed the EU and the UK to open a new chapter in our partnership based on a spirit of mutual trust and cooperation," said Mairead McGuinness, commissioner for financial services, financial stability and capital markets union.
"I am confident that our relationship and future engagement in financial services will be built on a shared commitment to preserve financial stability, market integrity, and the protection of consumers and investors."
Once signed by both parties, the MoU will establish the administrative framework for voluntary regulatory cooperation related to financial services between the EU and the UK, separate from the existing TCA structures.
A joint EU-UK financial regulatory forum will be established, serving as a platform to facilitate structured dialogue on issues related to financial services – a platform somewhat mirroring what the EC has with other third country jurisdictions such as the US.
The EC stated that the MoU does not deal with the access of UK-based firms to the single market – or EU firms' access to the UK market – nor does it prejudge the adoption of equivalence decisions.
Speaking on the MoU, Adam Farkas, chief executive of the Association for Financial Markets in Europe (AFME) said: "AFME strongly welcomes that the European Commission has adopted a draft MoU establishing a framework for structured regulatory cooperation between the EU and the UK.
"The MoU should put in place a joint EU-UK Financial Regulatory Forum to ensure structured cooperation on regulatory initiatives and priorities. This should include transparency and dialogue in the equivalence process as envisaged in the Joint Declaration accompanying the Trade and Cooperation Agreement. We hope that the MoU will now be ratified by the Council, and that the MoU will serve as a basis for a cooperative, stable, and trustful long-term relationship between the EU and the UK in the area of financial services."