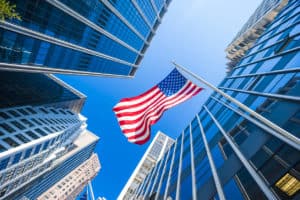 The European Commission has granted equities central counterparties (CCPs) in the US under the Securities and Exchange Commission (SEC) regime equivalence to EU rules.

The equivalence decision is an important first step in allowing European access to CCPs, registered with the Securities and Exchange Commission (SEC), that clear US equity options and security-based swaps, and vice-versa.
Under the terms of the decision, CCPs registered with the SEC in the US can apply for recognition by Europe's securities watchdog – European Securities and Markets Authority (ESMA) – and subsequently, upon receiving approval, provide central clearing services in the EU.
The US Commodity Futures Trading Commission (CFTC), which oversees derivatives clearing houses, and the European Commission adopted a similar clearing equivalence decision in 2016.
"We look forward to continued good cooperation between EU institutions and agencies, and the US Securities and Exchange Commission," said Mairead McGuinness, commissioner for financial services, financial stability, and the Capital Markets Union.

Meanwhile, UK clearing firms received temporary equivalence from the European Commission for an undisclosed period in July, ahead of the UK's departure from the European Union on 31 December, on the condition that it would preserve financial stability in the short-term and would allow EU-based firms to continue accessing UK-based clearing services from January this year.
The EU regulator updated its stance in September, stating that this temporary equivalence would end 18 months from January this year offering EU financial institutions a grace period to reduce their exposure in the UK.