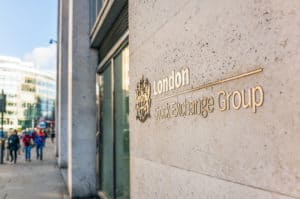 The Federation of European Securities Exchanges (FESE) has voted to exclude the Moscow Exchange from its association, stripping it of observer member status. 
"FESE utterly condemns the Russian-led invasion of Ukraine. Our thoughts and unwavering support go out to the Ukrainian people," said the organisation. 
The London Stock Exchange has also suspended 28 listings with links to Russia from its markets, with CEO David Schwimmer citing "the ability to run an orderly market". The exchange said that it is "closely monitoring" the situation and "actively engaging" with other regulators.  
Yesterday, the European Association of CCP clearing houses (EACH) suspended Russian member CCP NCC, a subsidiary of the currently closed Moscow Exchange, with immediate effect. "Given the actions of Russia against Ukraine and in consistency with wider EU sanctions, EACH feels that we need to take action, both from the perspective of adherence to current and possible wider sanctions and to act in the best interests of our membership" it said.  
MSCI today confirmed that it would reclassify the MSCI Russia indexes from Emerging Markets to Standalone Markets status, following through on its earlier threat. The reclassification decision will be implemented in one step across all MSCI Indexes, including standard, custom and derived indexes, at a price that is effectively zero, as of the close of 9 March. 
The move followed MSCI's market consultation earlier this week, which resulted in a resounding consensus against Russia.  
"MSCI received feedback from a large number of global market participants, including asset owners, asset managers, broker dealers, and exchanges, with an overwhelming majority confirming that the Russian equity market is currently uninvestable and that Russian securities should be removed from the MSCI Emerging Markets Indexes," said the agency. 
On Tuesday, Deutsche Börse halted trading in all Russian names, indefinitely. The exchange today also announced that together with the securities trading banks operating on the Frankfurt trading floor, all transaction and trading fees collected from Börse Frankfurt on Friday 4 March would be donated to Ukraine through the 'Voices of Children' charity.  
"Our thoughts are with everyone affected by the war in Ukraine. Respect for the rule of law and international principles is the basis for our coexistence in a globalized world. As a company, we stand up for these values," said Thomas Book, member of the Executive Board of Deutsche Börse.  
This chimes with a number of other entities who have also committed their fees to the cause, including Jefferies Investment Bank, which yesterday donated 100% of its net trading revenue to Ukrainian humanitarian relief.