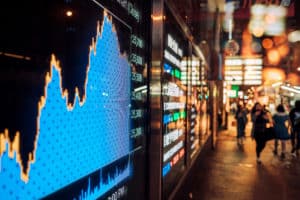 German exchange operator Deutsche Börse halted trading yesterday in all Russian-related securities amid the developing conflict between Russia and Ukraine.
"Trading of all instruments on Russian bonds, individual securities and related structured products will be suspended at the end of today's trading for the protection of the public until further notice," the exchange said on 1 March in a statement seen by The TRADE.
Deutsche Börse also confirmed that the securities will remain suspended until further notice. The blanket suspension follows the exchange operator's earlier move to halt trading in a select number of Russia-related names.
"Due to the recent developments in Ukraine and the subsequent sanctions imposed by the EU in relation to financial services, a number of securities of Russian issuers were suspended from trading with immediate effect at 7:30 a.m. (CET) on Monday, February 28," Deutsche Börse said.
The development follows several similar decisions by other exchanges, including the London Stock Exchange, which halted trading of Russia's second largest bank, VTB, on Friday 25 February.