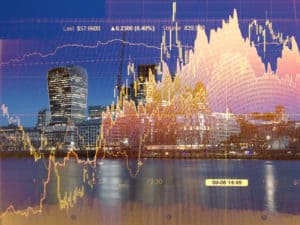 A drop off in European volumes executed on systematic internalisers (SI) during volatility last year signals a changing approach to risk by traders, a big xyt survey has found.
According to big xyt's findings, the European equities market had a record year in 2022 thanks to sustained volatility, reaching an average daily value of €58 billion, up 13.4% in comparison with 2021.
While similar volatility-related market activity in 2020 saw an increase in SI volumes, the record European volumes seen last year were comparatively not to the benefit of SIs in 2022.
Following a fall of around 5% of market share from 16.7% in 2020 to 12% 2021, SI volumes held steady at around the same level last year. big xyt found however, that amongst this general decline smaller volume trades below the Large in Scale (LiS) threshold had seen some growth.
Instead, off-book trading in negotiated trades took over from auctions as the second-largest liquidity pool last year, reaching over 20% overall and absorbing 1.5% of lit continuous trading, around 1% of auction trading and 0.5% of dark trading volumes. Dark pools lost out on market share generally in 2022, falling to just under 7% overall despite the loosening of DVC rules in the UK.
big xyt said the leg up seen in the negotiated trades segment alongside a drop off in volumes on SIs likely signals a reduction in risk appetite or more activity among active managers in the block market in 2022.
"It's tempting to draw parallels between 2022 and 2020 to try to make out patterns of market behaviour during times of crisis, but the dis-similarities are more striking," big xyt said in its survey.
"In 2022, we saw much lower levels of risk taking (the SI category) than in 2020, and remarkable growth in trades reported away from the order book as 'negotiated'. It seems that this is not down to technical changes in the way off order book trades are reported because market share appears to have been drawn away from the order books."