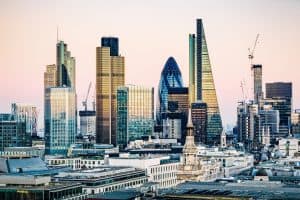 The separation of payments for execution commissions and research under MiFID II could see investors in the UK save up to £1 billion over the next five years, according to the UK's financial watchdog's chief executive.
Andrew Bailey told delegates at an event in London this week that unbundling has had a positive impact on the buy-side in terms of procuring research, as well as on costs of executions with dealing commissions continuing to fall since MiFID II was introduced.
He estimated that the reduction in charges for investors in equity portfolios managed in the UK was around £180 million in 2018. If those savings are sustained, Bailey added that savings for investors over the next five year could equate to £1 billion.
On the remaining challenges with complying with the unbundling rules for the industry, Bailey noted research pricing as a sensitive topic for the independent research providers attending the event.
"MiFID II requires brokers to price research separately from execution activities so that the cost of research is not influenced by, or conditional on, execution payments. This means that brokers cannot offer favourable terms for research to reward trading clients," he said. "In turn, asset managers must consider whether accepting certain pricing levels could still give rise to a conflict of interest, in other words if what they receive is so cheap as to call into question whether it is genuinely divorced from trading or wider relationships with a broker."
The plummet in prices of research since MiFID II was implemented has raised questions around competition. Bailey said that the FCA is looking into this further, while the European Commission conducts its own study on the impacts of MiFID II's research reforms.
On the issue of the industry's concerns that the rules have seen a reduction in research coverage on smaller companies and thus the liquidity on those companies, the regulator is yet to see any concrete evidence.
"Since implementation, we have watched for changes in coverage of smaller companies. I think the evidence is, so far, inconclusive, and does not suggest the dramatically negative impact that some predicted," Bailey said. "Overall, we consider that the rules are already having a positive impact. We are seeing changes in behaviour which are starting to deliver the intended effects – reducing conflicts of interest, improving accountability and producing cost savings for investors."