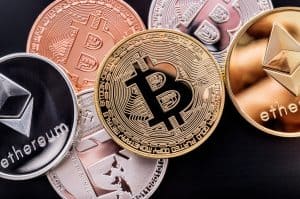 The UK's Financial Conduct Authority (FCA) is to begin testing propositions relating to crypto assets, with FinTech firms chosen for its latest regulatory sandbox round.
A number of firms will be testing products and services concerning crypto assets as the FCA looks to explore whether, in a controlled environment, benefits can be delivered to consumers.
The fourth round of the regulator's FinTech regulatory sandbox program saw 29 firms successful in their applications to begin testing with the FCA. Of those, a sizeable 40% are using distributed ledger technology (DLT) across a number of sectors including insurance and issuance of debt or equity.
"I am pleased to say that this is the largest sandbox cohort to date with a record number of applicants meeting our eligibility criteria," said Christopher Woolard, executive director of strategy and competition at the FCA.
"We can see significant use of DLT [and] some experimentation with crypto assets which will help inform our policy work and propositions aimed at helping lower income consumers."
Other technology applied by firms joining the sandbox includes geo-location technology, use of application programming interfaces (APIs) and artificial intelligence.
Established through Project Innovate in 2014, the FCA's regulatory sandbox provides FinTech businesses a safe environment to test products and services within the market with real consumers.
The regulator was the first to develop the idea of a regulatory sandbox, with other regulators worldwide quickly following suit and establishing their own versions. To meet demand from FinTech start-ups, the FCA decided to roll out the initiative globally.
The FCA concluded that tests will be conducted on a short-term and small-scale basis, based on agreed testing parameters and with consumer safeguards in place.